Like a Glorious River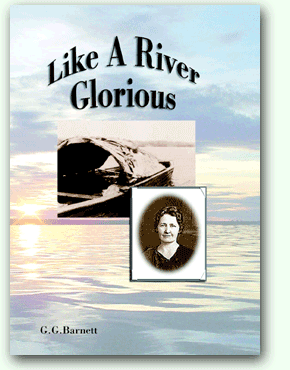 When Gavin Barnett was four years old, his missionary father was taken by a crocodile in the Zambezi river at Chavuma in Northern Rhodesia. Gavin's mother chose to remain in Africa and continue her work.
Unfolding in the harsh and inhospitable landscape of the mid-twentieth century Africa with its tribalism and a constant struggle for survival, this is the story of a mother's life as a seen through a son's eyes.
A poignant, moving and wry story about a missionary steadfast in faith and determination to fulfil her mission.
Click Here to Read the Preface
Ordering Information
"Like A River Glorious"
by G.G. Barnett
ISBN 0-620-32098-2
9780620320986
Download the order form (pdf) or contact:
Gavin Barnett
The Mantech Organisation CC
PO Box 5533, Helderberg,
7135, South Africa
Ndotolu: The Life Stories of Walter and Anna Fisher
Paperback: 205 pages
Publisher: Lunda-Ndembu Publications, Zambia (1992)
ASIN: B000YQDE1C

On Amazon here