Please find a copy of the application form in PDF format. (requires a pdf reader) Please feel free to download and use this application to complete the submission process. Please note that no application is considered to be submitted until the 50 ZMW fee has been payed. Please email completed applications with all correct paperwork to applications@sakeji.com or by mail to:
Sakeji Admissions, PO Box 20 Ikelenge, NWP, Zambia.
Click here to download the Application Form
Sakeji Mission School accepts applications from all who wish to apply.  Students are however are admitted at the discretion of the Sakeji Mission School Headmaster, current staff, and Board of Governors, based on the following criteria:
an assessment and interview process
sufficient places in the grade being applied for
staffing levels and facilities
age, language and behavioral qualifications
Sakeji Mission School, is a school that is rich in history and tradition and a wonderful place for children to receive an education. It does however require a higher level of commitment from parents than other day or boarding schools. If you are interested in applying to Sakeji Mission School, here are some things to consider beforehand.
Age Qualification – A child is eligible for grade one at Sakeji only if his or her sixth birthday falls before the 30th of July in the year of entry.
Grade Level –  Non-missionary children are not accepted into any level above Grade 5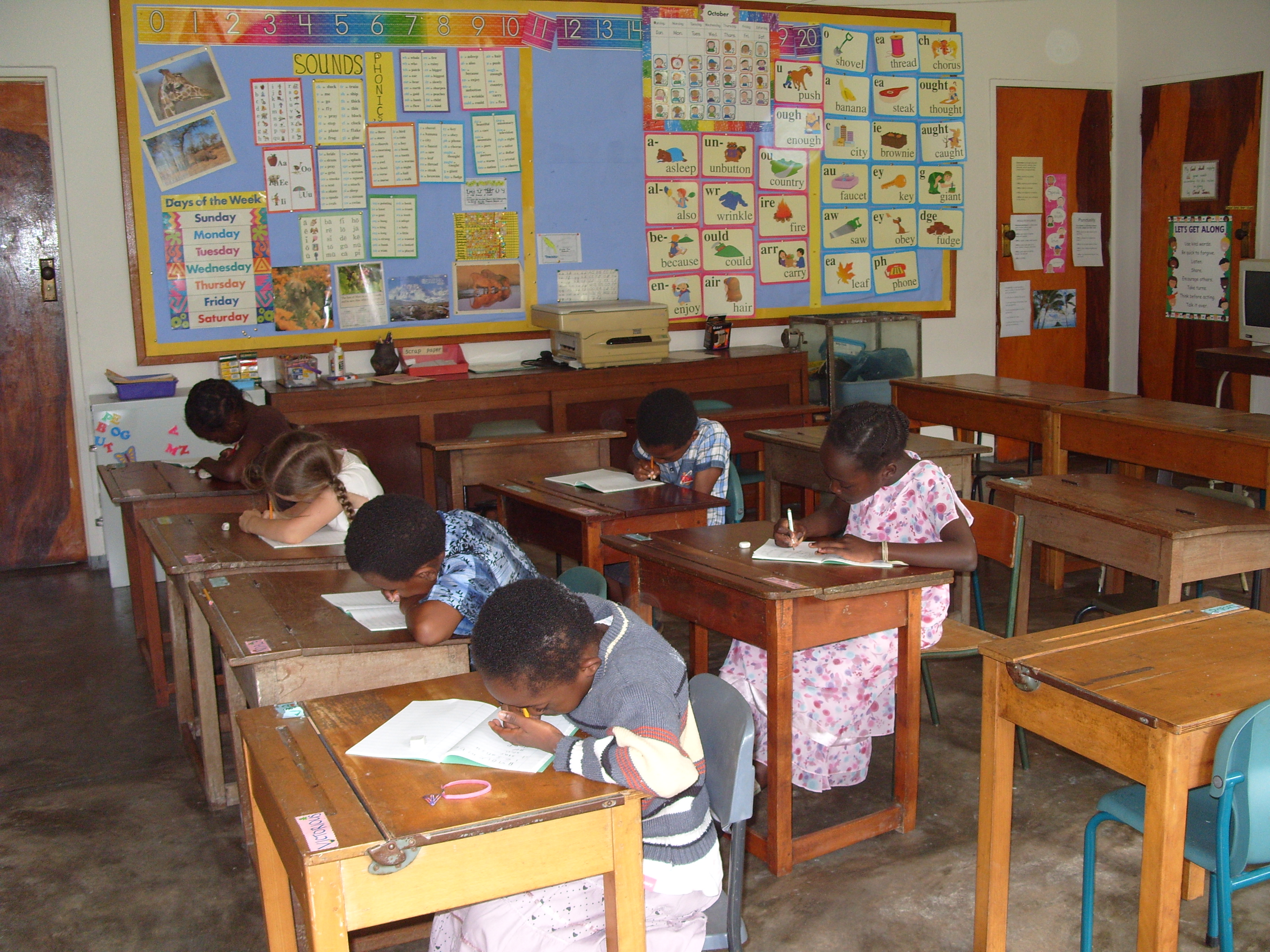 Transport – There is no reliable public transport, and because the main road north of Mwinilunga is not sealed, parents should have access to a sturdy and dependable vehicle. Four wheel drive is highly recommended in the rainy season.
Sakeji Mission School has a grass airstrip that is served by small mission-based planes. Many parents use these flights to get their children to and from school. This service is not offered by the school directly and must be arranged for by the parents separately.
School Fees – The fees you pay cover only your child's board, lodging and school operating expenses. They do not cover any capital expenses.  Most of the infrastructure costs of running the school are paid by generous donations of Christians from around the world.
Fees are due at the beginning of each term in full.  New students are required to pay the first term's fees as well as a deposit equal to one additional term's fees.  This deposit will cover the last term of the child's time at Sakeji.
Application Process 
All parents who wish to place an application for their child at Sakeji should follow the below process.
Application Form – A completed application form should be filled out submitted to the school for each child. The application form can be submitted in person, by post or emailed to applications@sakeji.com.
Deposit Fee – A non-refundable application fee of K50 must be paid to the school when the form is submitted.  Please contact the school for bank details. Cash payments in person are accepted.
Interview – All students who are being considered for enrollment at Sakeji will be contacted for an interview. The interview will be scheduled for both the parents and the child at Sakeji sometime between September and November. As part of the interview your child will be tested to assess their current level of education and to determine which grade they could be placed in.
Acceptance – Once all applicants have been interviewed, Sakeji staff will determine which applicants will be accepted. All parents will be contacted with results of acceptance process. Parents of successful candidates are required to pay a deposit towards school fees in order to hold the place.
Enrollment – All applicants that are accepted will be given further information and details regarding the specific school requirements for their children. This information once be completed and returned to the school to ensure that the child is enrolled.
First Day of School – Prior to the first day of school the remainder of the school fees are to be paid as per the schedule laid by the school. Note that all new students over the first year pay an extra deposit that is held for the last term of each child's time at school.
| | | |
| --- | --- | --- |
| Step | Dates | Fees (ZMW) |
| Application Process Opens | Jan to Aug of previous year | K50 |
| Application Reviews | July to Sept of previous year | |
| Interviews | Sept to Nov of previous year | |
| Acceptance | Nov to Dec of previous year | 33% of Term Fees |
| Enrollment | Dec of previous year | |
| School Starts | Term 1 Jan | 100% Term Fees |
| | Term 2 & Term 3 first year each | 133% Term Fees |
| | Remainder of Terms | 100% Term Fees |
| | Last Term at Sakeji With Notice | No Term Fees |