With the availability of aerial photographs on the web, there have been a number of requests for coordinates and aerial photographs of Sakeji.
Sakeji Airstrip:
Lat: -11.235, Long: 24.315
Ikelenge:
Lat: -11.2333, Long: 24.2667
Click the image to display an annotated version.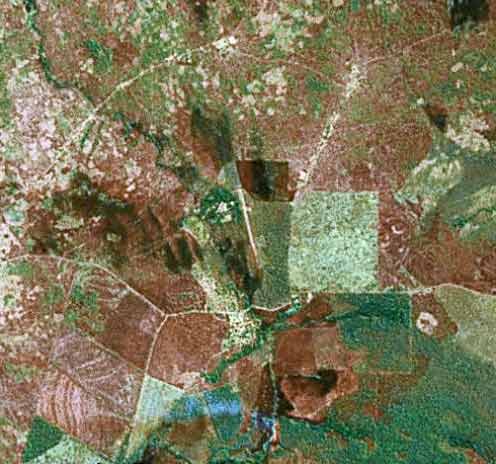 Thanks to Matthew Raymond for the assistance locating the Sakeji and Hillwood boundaries.
Source of the Zambezi
I believe I may have also found the coordinates of the source of the Zambezi by following the road between Mwinilunga and Ikelenge. Anyone able to confirm this?
Lat: -11.370, Lon: 24.305