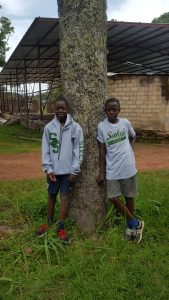 Just in! We now have the new Sakeji hoodies, hats and t-shirts. And this time they are a different design and color. We have them in both adult and child sizes. So for all of those who have been asking when we were going to get more…They're Here!
There are also some limited sizes of the 2015 stock of green hoodies and lots of youth t-shirts in both styles as well.
The hoodie has Sakeji on the sleeve and Zambia on the hood.
The caps (not pictured here) are green and beige with our logo on the front.